The National Tree Improvement Strategy (NTIS) was launched in May 2017.
In 2015 the Forestry Commission had suggested that an umbrella organisation for tree improvement was needed. The aim was to develop a high-level partnership between parties interested in identifying the challenges faced by tree genetics in the UK. The organisation would also leverage funding for research from sources that individual parties could not access alone.
Future Trees Trust was tasked with creating the organisation and launched NTIS after extensive consultation across the forestry sector. FTT worked particularly closely with CONFOR and Forest Research.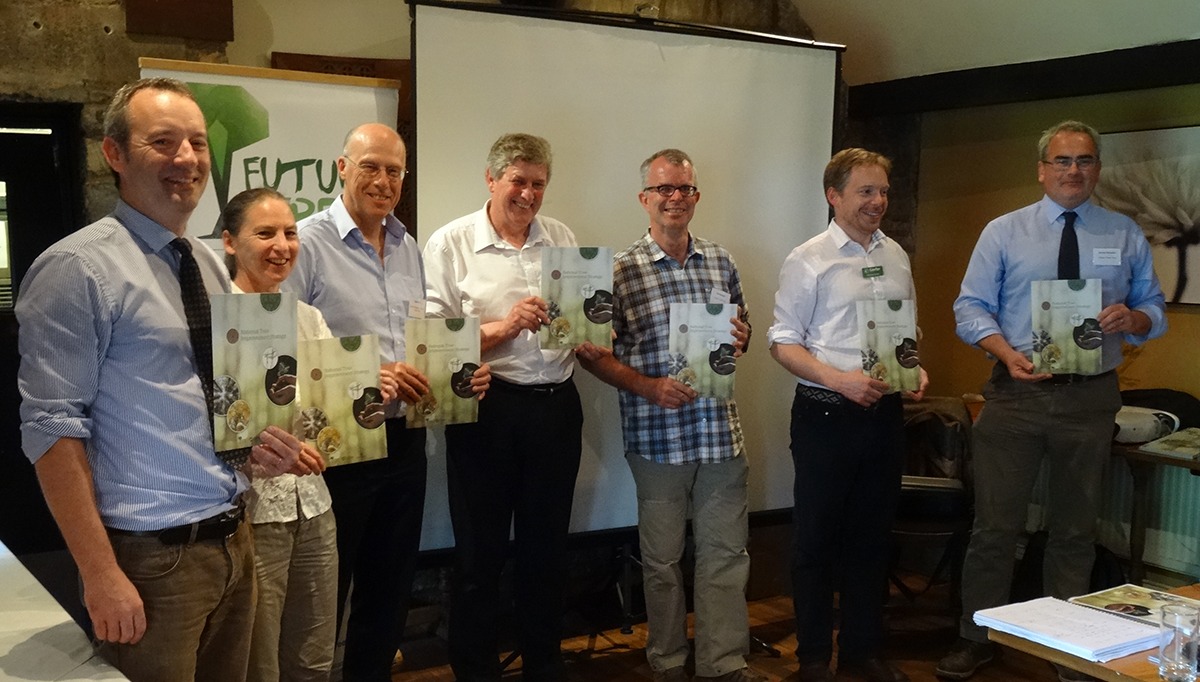 May 2017: Key contributors to the new National Tree Improvement Strategy document at the organisation's inauguration as part of the Future Trees Trust supporters day in Cirencester
From left to right:Graham Taylor (Pryor & Rickett Silviculture); Jo Clark (Future Trees Trust);Steve Lee (NTIS Chair); Roger Coppock (Forestry Commission); Tim Rowland (Future Trees Trust);Andrew Heald (Confor); Geraint Richards (Duchy of Cornwall)