The National Tree Improvement Strategy (NTIS) believes in the need for tree breeding. This needs to be carried out in a sustainable fashion producing genetically diverse, resilient, future-proofed trees. However, tree breeding is long-term and expensive to carry out. To that end inclusive, collaborative effort can help spread the cost and can help find new sources of funding. At the same time, it can help to keep all interested forestry sectors talking to, and understanding each other.
NTIS: investing in tree breeding and improvement
The UK is the third largest importer of timber in the world and also one of the least wooded countries in Europe. Expanding our trees and forests and using more long lived timber products are key to addressing and mitigating climate change. By the 2050s forests could be delivering a 10% annual abatement of UK greenhouse gas emissions.
If we are to achieve that on a finite area of land, with a changing climate and an expanding range of new pests and diseases, we need to invest in tree breeding and improvement to get the best return. At the moment between FR, FTT, the Conifer Co-op, and Chalara-resistance funding from DEFRA, there is approximately £1M spent annually on tree breeding in the UK. This is for an industry worth £1 billion / year in Scotland alone.
Sitka spruce
Breeding of Sitka spruce, Britain's most commercially important conifer species, has resulted in predictions of 25% increased growth-rate and even greater increases in volumes of quality green logs. Cost : benefit studies elsewhere have shown that for every £1 spent on breeding Sitka Spruce there is a £200 return net of inflation; the equivalent figure for oak is £8 which is still a worthwhile investment. These returns are based solely on timber values; an increase in the value of carbon could increase returns further. Meanwhile the Scottish (and probably UK) forestry sector has grown by 50% since 2008 both in terms of contribution to the economy but also in number of people employed.
Tree breeding research
Agriculture has been breeding plants for food for thousands of years. By comparison, the current gains in yield and quality in trees over the last century have been modest. If we are to sustain forestry growth and realise the full potential benefits for society and the wider forestry sector, we need to invest more into tree breeding research.
It is clear that if more research into tree breeding could be commissioned, the returns would be considerable. At the same time, failure to invest in tree breeding may have a negative effect and result in our forests becoming less diverse and more vulnerable to adverse biotic and abiotic change.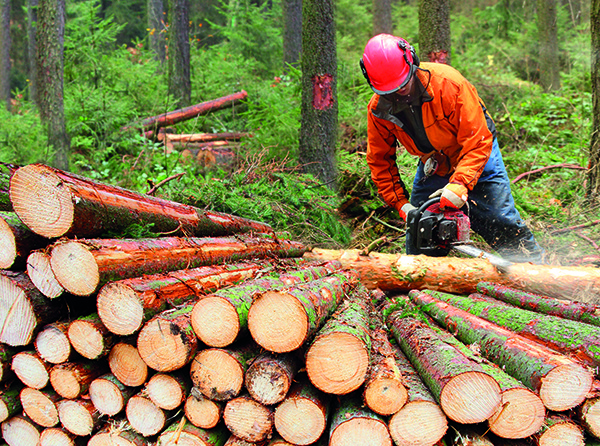 We cannot afford to stand still
The NTIS proposes that the time is right to combine forces across all interested parties – public, private, and charities; seed merchants, nursery and forest managers, wood processors, academics and others. Together we can look at the whole of UK tree improvement in a more holistic and strategic way. We can work in a collegiate and integrated manner to develop and deliver the National Tree Improvement Strategy.